Trip to Aquartica
Saturday august 1st 2009 I had the opportunity to visit the danish aquatic plant nursery Aquartica together with a group of danish aquarists.
Aquartica has been producing plants since 1987, and has approximately 200 different species of plants in their greenhouses. Allmost all the plants is grown emersed.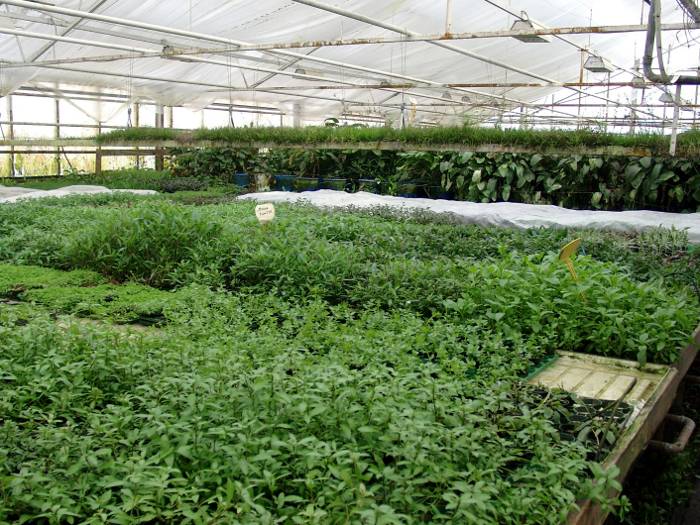 A view over a couple of tables with different stem plants. In the hanging shelf it is Lilaeopsis sp. and in the background some large Echinodorus.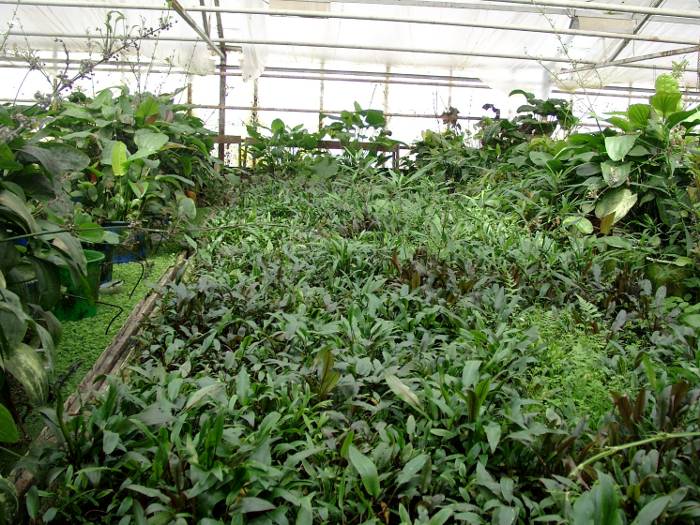 Many different cryptocorynes and large Echinodorus on the sides.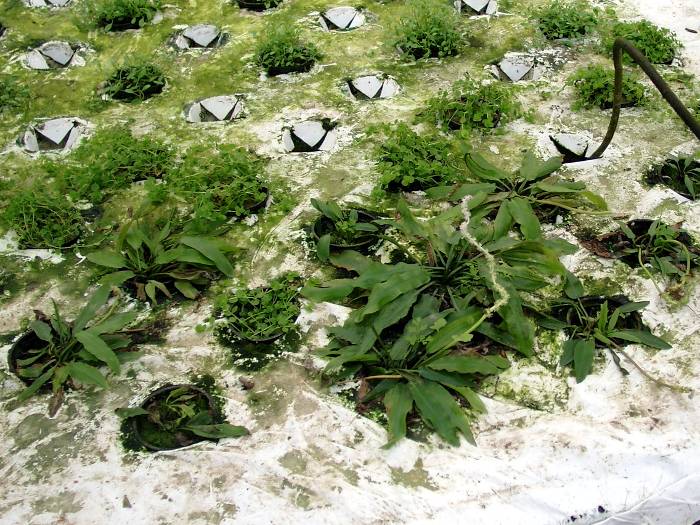 This is only possible in high humidity. Flowering Aponogeton crispus growing emersed.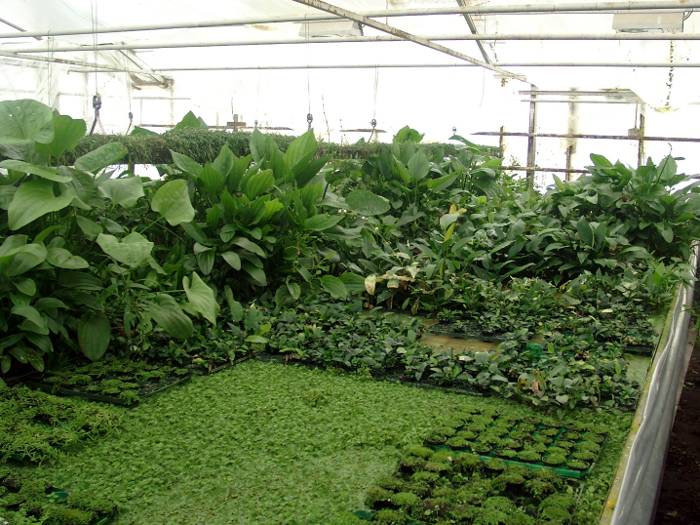 On the left Echinodorus argentinensis. In nature this plant is sometimes found in rivers with ice on the top. Back right some Anubias and in the front Hemianthus callitrichoides "Cuba", Salvinia natans and others.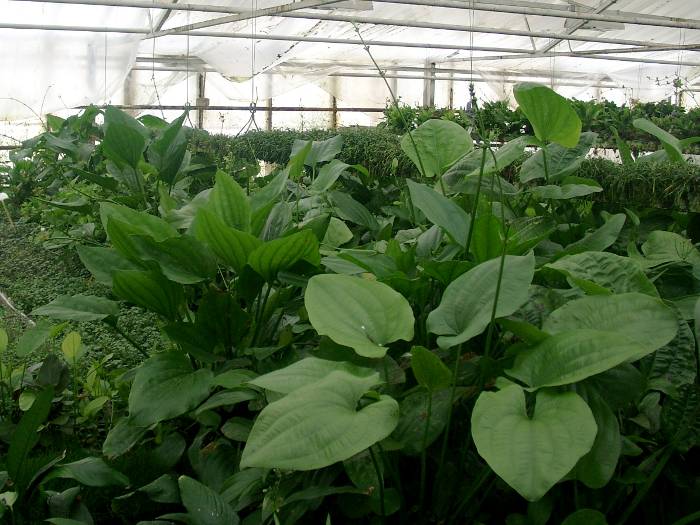 Echinodorus argentinensis.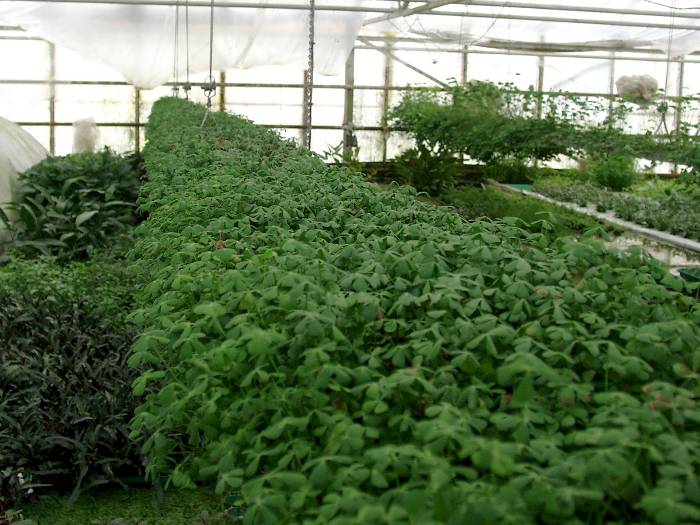 Marsilea hirsuta.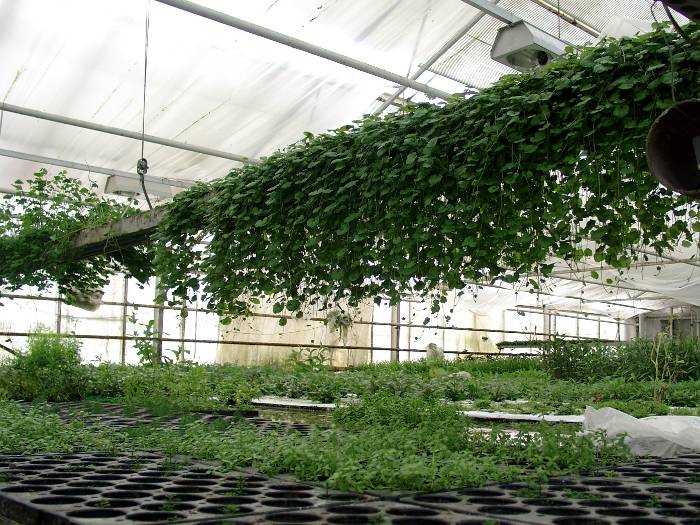 In the hanging shelf Hydrocotyle sp., and on the tables Limnophila cuttings and other stem plants.
Aquartica.dk (website is in danish).